What is Hack the North?
Hack the North is Canada's biggest hackathon. 1,000 students from around the world come together at the University of Waterloo to experiment, connect and create in 36 hours. This is an event for hackers who choose to learn because they can, and build because they love it. We'll take care of all the details, just bring your creativity and watch your ideas come to life this September.
With industry leaders, world class judges, great food and a ton of hardware resources — you're in for an amazing time!
Last year at Hack the North
At Hack the North 2015, Tony and his team built a Pebble app that used the accelerometers in Pebble Watches to detect handshakes between two people, and send a Facebook friend request from one person to the other. While working on his Pebble hack, Tony got the chance to chat with and show his project off to Pebble's very own founder and UW alumni, Eric Migicovsky.
Schedule
Friday, September 16
Saturday, September 17
Sunday, September 18
Location:
When:
Description:
Be inspired by tech industry leaders
Tech leaders come to Hack the North to be judges, to speak, and to be on the ground innovating with hackers. Stay tuned as we confirm more judges closer to the event.
Keynote Speaker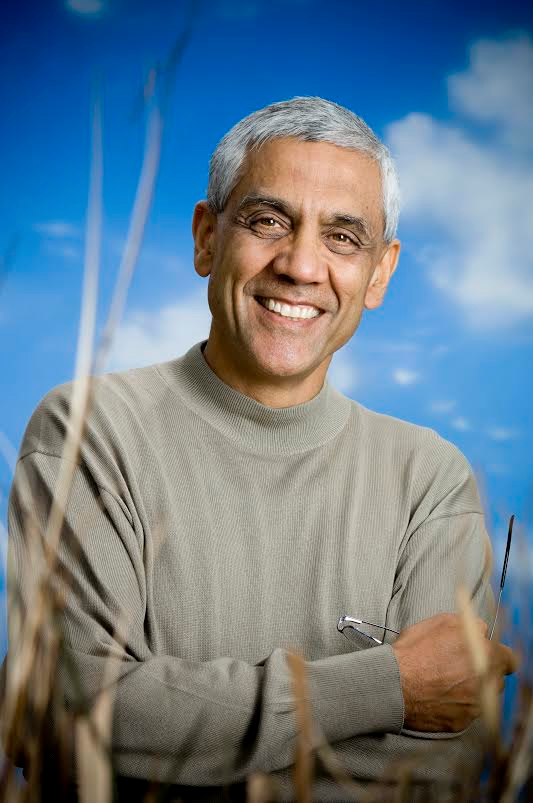 Vinod Khosla
Founder, Khosla Ventures
Vinod Khosla is an entrepreneur, investor, and technology fan. He is the founder of Khosla Ventures, focused on impactful clean technology and information technology investments. Mr. Khosla was a co-founder of Daisy systems and founding CEO of Sun Microsystems where he pioneered open systems and commercial RISC processors. One of Mr. Khosla's greatest passions is being a mentor to entrepreneurs, assisting entrepreneurs and helping them build technology based businesses. Mr. Khosla is driven by the desire to make positive impact through scaling alternative energy, achieving petroleum independence, and promoting a pragmatic approach to the environment. He is also passionate about Social Entrepreneurship.
Our Judges
Danielle Strachman
General Partner, 1517
Jay Shah
Director, Velocity
Alex MacCaw
CEO, Clearbit
Devon Galloway
CTO, Vidyard
Dhananja Jayalath
CEO, Athos
Jennifer Dewalt
Co-founder, Zube
Luke Iseman
Hardware Guy, Y Combinator
Linden Tibbets
CEO, IFTTT
Tiffani Ashley Bell
Founder, Detroit Water Project
Paul Biggar
Founder, CircleCI
Aaron Glazer
CEO, Taplytics
Laura Smith
Co-founder, Pout
Mohit Muthanna Cheppudira
Engineering Director, Google
Hongwei Liu
Co-founder & CEO, Mappedin
Steven McCartney
VP, Startup Services, Communitech
Alroy Almeida
Co-founder, Voltera
Gregory Koberger
CEO, Readme.io
Event
What is Hack the North?
Hack the North is Canada's premier hackathon, where 1,000 students of different skill levels come together from across the world to experiment and create unique software or hardware projects from scratch. We enable teams to make something great in only 36 hours by providing an abundance of hacking resources like mentors, sponsors and hardware components. Sleeping is optional, but trying to make awesome things is not.
Who can participate?
Students of any education level from across the world are eligible to attend Hack the North.
How much does it cost to attend Hack the North?
Admission to Hack the North is completely free. We'll also be providing food and accommodation for the entire event and helping out as much as we can with transportation!
How do I get to Hack the North?
We will be providing several buses from schools within driving distance of the University of Waterloo, as well as from nearby airports. For students who need to fly to Hack the North, we are working hard to subsidize as much of your plane ticket as possible (assuming you don't try to fly first-class on us!). More details on this once acceptances start rolling out!
Hacking
What if I've never been to a hackathon before?
No worries. It's definitely a plus to have prior coding or technical experience, but it's not a requirement. We'll have talks, mentors and workshops to help you with your project; hackathons can be a great place to learn new skills in a short amount of time. Just come eager to learn, excited to meet lots of awesome people, and most importantly, come ready to build.
Can I start working on my hack before the event?
No. In the interest of fairness, students should not be working on their projects before Hack the North begins and we do not allow participants to work on pre-existing projects. You can however familiarize yourself with all the tools and technologies you intend to use beforehand!
How does judging work?
A panel with some of the biggest names in tech will rate hacks based on creativity, technical difficulty, design, and usefulness. The top 10 overall projects will demo what they have built in front of all of Hack the North during our closing ceremonies. New judges will be announced on a rolling basis on Twitter and Facebook, so make sure to follow us!
Logistics
What kind of workshops/talks/activities will there be?
Previously, we've run workshops on the fundamentals of iOS, Android, Raspberry Pi and Javascript. We've also had introductory workshops to various APIs, databases and platforms, plus a team formation session. In addition, whether it's for relaxation or health, novelty or competition, our user experience team has something prepared for you!
Do you provide hardware?
If you have specific hardware in mind, bring it with you. We will be doing our best to lend hardware at the event and enable you to work on your dream hack. More details about this will be provided closer to the event.